---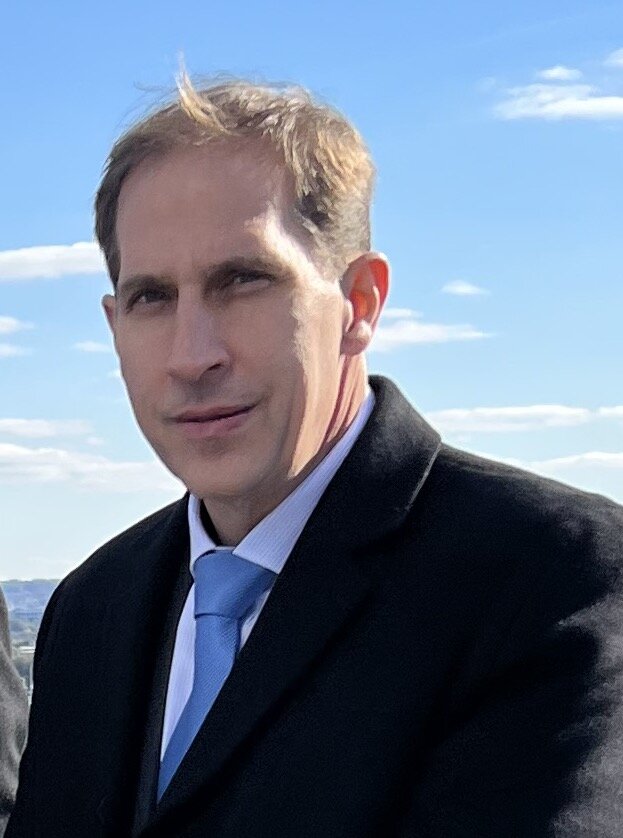 Calling Hours
2:00 pm - 5:00 pm
Saturday, January 28, 2023
Jennings, Nulton & Mattle Funeral Home
1704 Penfield Road
Penfield, New York, United States

Get Directions


Obituary of John P Goldblatt
John P. Goldblatt, MD of URMC's Department of Orthopaedics, died suddenly on Jan. 23 after an unforeseen illness. He was 56.
John was born in Rochester, NY. He grew up in the Browncroft neighborhood with his loving parents, David and Sally, and his best friends, his two brothers Dave and Rob. As a child he made lifelong friendships that continue to be by his side today.
After graduating East High School in 1984, he earned a bachelor's degree in mechanical engineering. With a job at IBM, he began a new chapter in Burlington, VT. There he met his wife, Julie, an intern from New Mexico. In the six months she was with IBM he managed to win her heart and convince her to move to Vermont. They were married two years later.
Eventually he heeded the call to medicine and "retired" from IBM to attend medical school. This path would eventually lead back to Rochester where he would join the orthopedic department, and he and Julie would start a family. His son Dallan was born while he was a resident and two years later his daughter Justine joined the family.
John adored his family, never hesitating to support them in anyway. His generous nature showed as well when extended family came to town or friends of his kids came to visit. He was always ready to turn up the music and stock up with snacks to be sure everyone enjoyed themselves.
His professional life was filled with people he adored as well. He loved his job. He laughed with the people he worked with. He came home with gifts from his patents thanking him for his compassionate care. As his career progressed, he could not go anywhere without someone stopping to share their gratitude for the work he had done for them or a loved one.
As a Sports Medicine surgeon and Associate Professor of Orthopaedics, John was well-respected and loved by faculty, staff, and patients alike. Colleagues remember him as "a perfect partner" – a highly skilled surgeon who was a kind, sympathetic listener to his patients and a team player in the operating room and clinic.
"John Goldblatt was an outstanding surgeon who will be dearly missed by colleagues across the Medical Center, as well as by his patients," said Mark B. Taubman, M.D., dean of the School of Medicine and Dentistry and CEO of URMC. "As a sports medicine specialist he helped athletes from across our region to achieve their peak performance, at all levels of competition, exemplifying the proud tradition of our program."
John's loss is felt especially deeply by everyone in the department because their friendship and shared professional experiences go back decades.
"John was a tremendous clinician and surgeon who was chosen by many faculty and staff to provide care for their family members or themselves," said Paul T. Rubery, MD., Chair and Marjorie Strong Wehle Professor of Orthopaedics. "He was an incredible teacher who the residents looked to as a key mentor in their training. Most importantly, John was humble, personable and a great communicator. He had a dry sense of humor, often delivered with a sideways glance, a smile and a twinkle in his eyes which will always be my memory of him. He made tremendous contributions to all of the Department's missions over the past two decades and he will be tremendously missed by all."
Michael D. Maloney, MD, Dean's Professor of Orthopaedics and division chief of Sports Medicine, shared memories dating back to the time he and John were residents at URMC in the mid-1990s.
"John was the smartest resident I worked with, truly brilliant and he channeled his brilliance into becoming the best sports medicine doctor he could be," Maloney said.
"He has been a member of the Sports Medicine family for 23 years," Maloney added. "He was a gifted physician, a precise and very talented arthroscopic and reconstructive surgeon who took amazing care of patients from all walks of life. His patients adored him. This is a devastating loss."
As a colleague, Maloney said, John was "a perfect partner – hard-working, always willing to lend a hand, to chip in and help. The epitome of a team player. Everyone would want this kind of person as their partner. He served as the University of Rochester team orthopaedic surgeon with passionate dedication for two decades.
"Most important and impressive was his loving commitment to his wife Julie, son Dallan and daughter Justine. He prioritized and cherished his time with them – a true role model for us all."
"John was a medical student at the University of Vermont when I was a resident there; that's how long I have known him," said Judy Baumhauer, MD, MPH, Professor of Orthopaedic Surgery and Senior Associate Dean for Academic Affairs. "He was a wonderful guy with a terrific sense of humor. He had a way of being quietly effective. That's what I learned from him – that silence can be a powerful tool. When John spoke up, people listened as what he had to say was insightful and important.
"If I saw a patient in my clinic and they had a knee problem as well as a foot or ankle problem, I would pop around the corner and ask if he would see them. He would always say, 'No problem' – no matter how busy he was or what the challenge. Just a wonderful, caring person."
John graduated summa cum laude from the University of Pennsylvania in 1988 with a bachelor of science in Mechanical Engineering and Applied Mechanics. He earned his medical degree from the University of Vermont College of Medicine in 1997, completed general surgery and orthopaedic surgery residencies at URMC, then a sports medicine fellowship at Tufts University-New England Medical Center. Goldblatt joined the URMC faculty in 2003. In Sports Medicine, he provided care to athletes and non-athletes, and was team physician for University of Rochester sports teams as well as several local professional teams.
Memorial gifts in Memory of Dr. John Goldblatt can be made to "University of Rochester Athletic Training" at rochester.edu/giving/goldblatt


Share Your Memory of
John
who we are:

Jennings, Nulton & Mattle Funeral Home, Inc. has been providing dignified, quality funeral services to families for many years. We believe that while every death should be mourned, every life should be honored and celebrated.

Our Location:
Jennings Nulton & Mattle Funeral Home Inc
1704 Penfield Road
Penfield, NY
14526
Office@jenningspenfield.com
Phone: (585) 381-3900
Fax: (585) 381-2244