---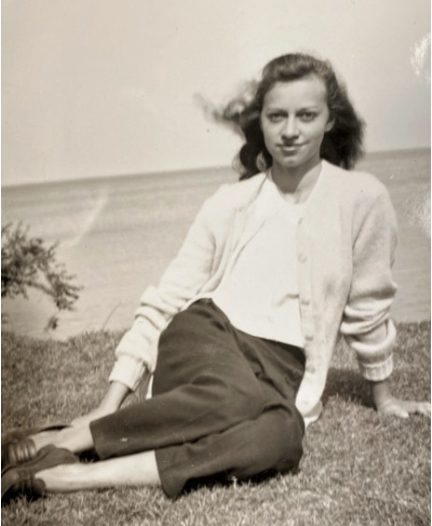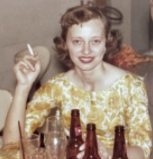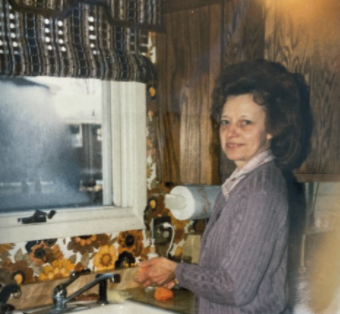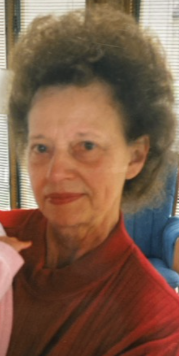 Obituary of Dorothy Jean Rumley
On Saturday, March 13, 2021, Dorothy ("Dot") Rumley, 89, died peacefully in her sleep of congestive heart failure. Dot was born on December 7, 1931 to Herbert and Lillian (Starkweather) Klein. With two older siblings (Herbert and Marion, both predeceased) and two younger (Gary, predeceased, and Nancy), this middle child was the first in her family to graduate from high school as a member of the Charlotte High School Class of 1949. After being pen-pals introduced by a mutual friend, then dating, Dot married Wilbur Gary Rumley, Jr. on October 10, 1950. Legally separated in 1979, Wilbur predeceased Dot in 1990. Dot leaves behind four children, four grandchildren, and four great-grandchildren: her son Steven; son Gregory and his wife Kathie; daughter Becky and her husband Frank Cania; son Eric and his wife Karen; grandchildren Blake, Kyle, Emma, and Elinor; and great-grandchildren Madelyn, Connor, Jack, and Mackenzie. With a husband in the U.S. Marines and then the U.S. Air Force in the 1950s and early 1960s, Dot enjoyed military life, living on-base and making lifelong friends with other military families in each of the many states where they lived during this time. She also had many interesting jobs and experiences during these years – she worked at the Pentagon in the early '50s (she could attest to how confusing the labyrinth layout was), NASA at the beginning of the Space Race (boasting that she knew Neil Armstrong), and lived in Florida during the Cuban Missile Crisis (which she said was terrifying). After Wilbur retired from the military, the family of five returned to the Rochester area and civilian life, settling briefly in Perinton before moving to Greece to a "big yellow house on the corner with all the old trees in the front yard." A couple years later, Dot's youngest child was born, the only one of her four children born in a non-military hospital. Speaking of hospitals, staff and visitors of Rochester General Hospital between 1974 and 2014 were no doubt familiar with Dot's silvery voice on the overhead paging system. She was proud of her job as a switchboard operator, telling anyone who would listen (and some who wouldn't) that she had one of the most important jobs at the hospital because people could die if she didn't connect the calls to the right area quickly. Dot had a lifelong love affair with books, beginning with the Bobbsey Twins and Nancy Drew as a girl and graduating to poetry, literature, history, and biographies as an adult. She passed her love of reading to her children, who report that their own book collections are perilously close to taking over their homes. She also had an impressive music collection featuring everything from country-western to classical. She loved playing her music so loud the neighbors would complain, and on Sunday afternoons when she was fixing her trademark big Sunday dinner, she'd often stop peeling potatoes and start dancing around the house – paring knife in hand – when Neil Diamond's Sweet Caroline came on (and this was long before the Red Sox made the song cool again). In the 1980s she discovered Beethoven, and would be moved to tears listening to Italian pianist Maurizio Pollini play the great composer's piano concertos. Dot also loved to bake – always from scratch and never – NEVER – from a mix. She ate dessert for lunch and dinner every day, yet kept her "girlish figure" throughout her life thanks to remarkable discipline and daily walks. In fact, she was healthy and vibrant for most of her 89 years, only slowing down after developing arthritis and then retiring from the hospital at the age of 82. Fiesty to the end, fierce in her opinions (heaven help you if you didn't agree with her), and frustratingly fearful of things like elevators and bloody noses, Dot will be remembered as a loyal friend, trusted confidant, caring aunt and sister (and thrower of memorable family Christmas parties), loving mother, and proud grandmother and great-grandmother. A private internment was held for immediate family at Riverside Cemetery in Rochester, New York, and a memorial service will be held at a date to be determined. In lieu of flowers, please consider a donation to the American Heart Association or the Hildebrandt Hospice Care Center in her memory.


Share Your Memory of
Dorothy
who we are:

Jennings, Nulton & Mattle Funeral Home, Inc. has been providing dignified, quality funeral services to families for many years. We believe that while every death should be mourned, every life should be honored and celebrated.

Our Location:
Jennings Nulton & Mattle Funeral Home Inc
1704 Penfield Road
Penfield, NY
14526
Office@jenningspenfield.com
Phone: (585) 381-3900
Fax: (585) 381-2244