---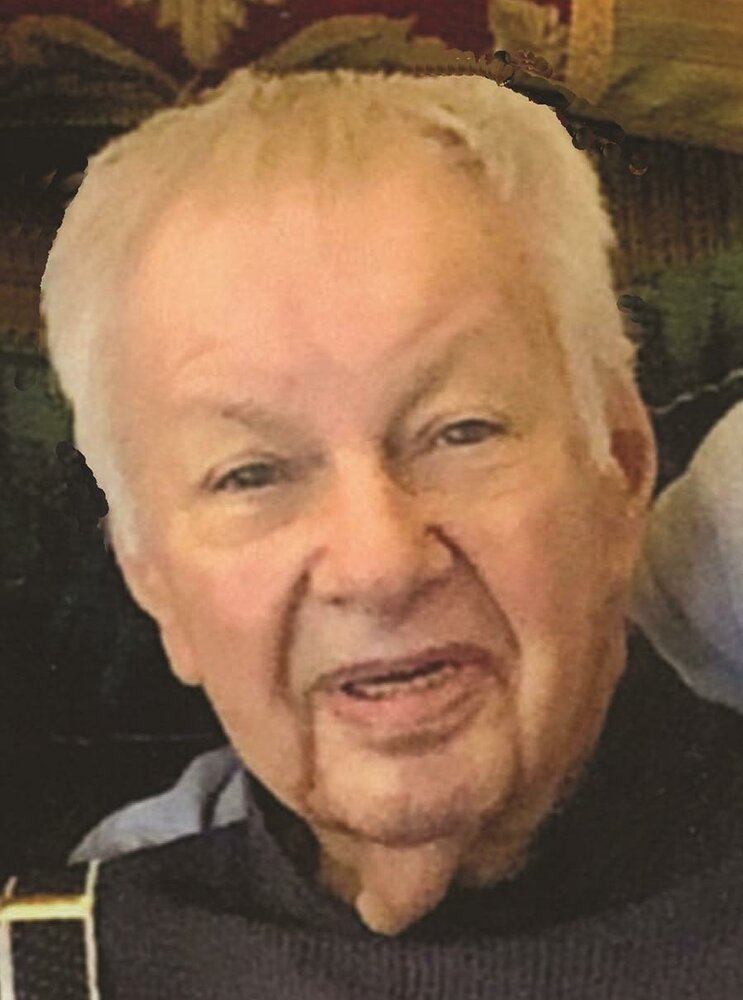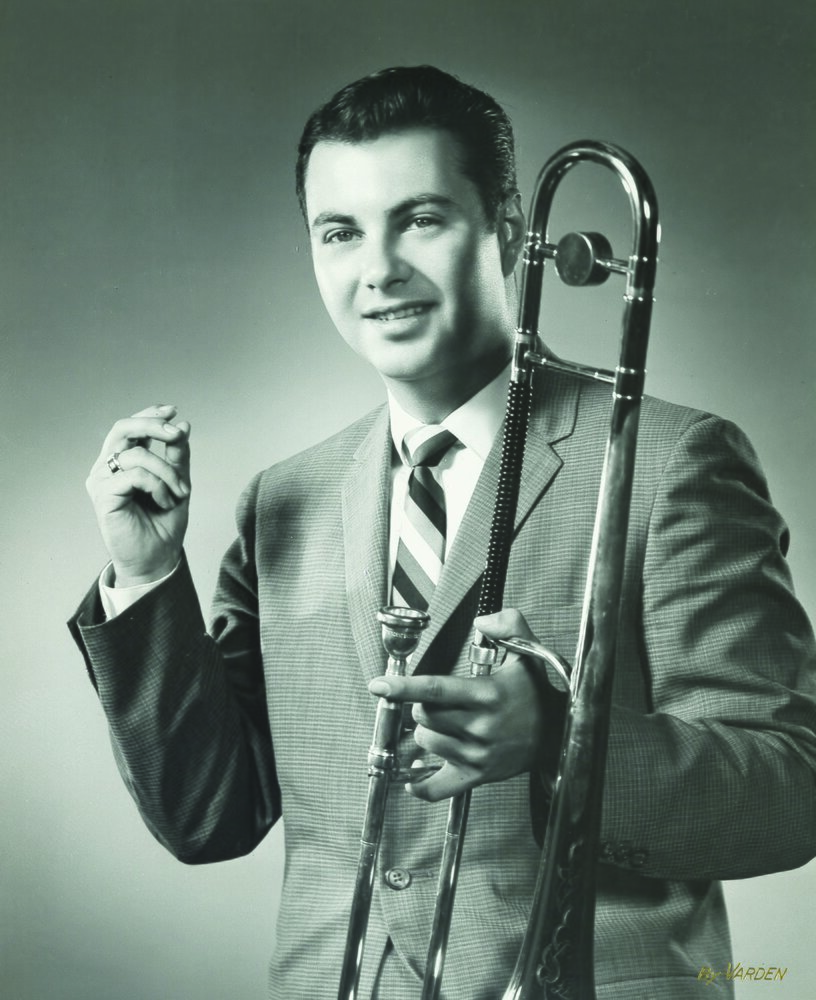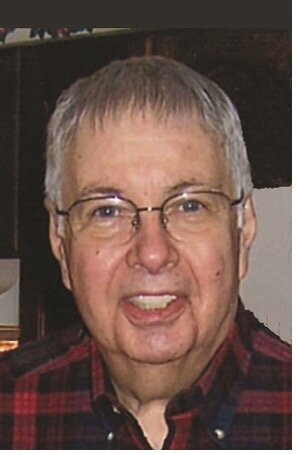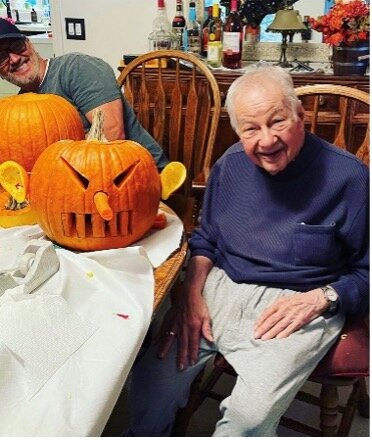 Obituary of Russell Hopson Ives
Russell H. Ives, Jr.
May 13, 1931 – August 27, 2023
92, Rochester/Fairport, NY: Russell passed peacefully and surrounded by family on August 27, 2023 after a brief illness.
Russ was the son of the late Dorothy Elizabeth (Loewer) and Russell H. Ives Sr., and grandson to the late William and Anna Loewer (Baumer) and John and Lucy Ives (Tucker). Predeceased by his wife, Judith Katherine (Golden), son, William Russell Ives, daughter, Susan Marie Ives, and father-in-law and mother-in-law, Hugh and Emily Golden. Survived by his daughter, Katherine (Rob) Youngs, son, Hugh (Cheryl), son, Michael (Susan), daughter-in-law, Phyllis (Bill), and cousin, Barbara Higgins (Loewer). Beloved grandfather to Lauren Ives, Jessica Ives, Peter Ives (Erin), Carly Foster (Robert), Emily Ives, Leanne Ives-Freedman (Arden), Sean Youngs, Michael Ives (Tina), John Ives and Kayla Youngs (Mike).
Russ was born in Rochester, NY on May 13, 1931. He often shared how much he enjoyed his childhood days living with his parents and grandparents, especially during summers at the family cottage on Edgemere Drive. Russ loved the lake and all the summer fun and adventure it brought him: fishing, swimming, boating, fireworks, cookouts with friends and family, delivering the Times Union with his best buddy Dick Murnaghan ("the largest paper route ever!"….which allowed Russ, or Skip as his grandfather called him, to buy his own motor boat), working as a teenager for the Greece highway department, attending teen dances at Breaker's and all sorts of lakeside excitement that went on and on.
Russ graduated from Irondequoit High School in 1949 and Eastman School of Music in 1953. He was a Korean War Navy veteran, a true patriot that loved the USA -- and especially Rochester, NY! He was a devoted NY Yankee fan and loved when the Buffalo Bills were successful because that was "good for western NY," even though in his view, "Tom Brady is the best!"
Russ learned to play the piano from his grandmother Anna at a very young age and began playing the trombone at 11 years old after his interest was kindled by the movie "Birth of the Blues" that he first watched with his father, who was an accomplished / professional pianist and banjo player. Russ fine-tuned his trombone and music skill with hours of practice, playing in Irondequoit school bands, studying at the Eastman School of Music, playing in the Navy band near Washington, DC, and years of playing locally such as at the Golden Grill on Lake Avenue, Pilgrim's Landing in Pittsford, the Genesee Valley Club, the War Memorial, Memorial Day, 4th of July and Labor Day parades, with the Veteran's and County Park bands, and throughout the northeast including the jazz club circuit in New York City.
Russ' love for music, and especially jazz, advanced into a storied jazz career spanning from the early 1940s into the 1970s. Some of the bands he led and played in were "The Russ Ives Orchestra," "Russ Ives and the Tailgate Ramblers," and Russ Ives and his Dixieland Jazz. Russ studied, knew, played with, and valued many famous musicians throughout his life such as Emory Remington, Robert Isele, Louie Armstrong, Miles Davis, Tommy Dorsey, Count Basie, Jack Teagarden, Duke Ellington, Benny Goodman, Eddie Condon, Peanuts Hucko, Sol Yaged, Doc Severinsen and Wild Bill Davison.
Russ and Judy met when they were in the Navy, were married in 1953 and in no time, they had five children: Bill ('55), Kathy ('57), Hugh ('59) Susan ('60) and Mike ('62).
Russ began his business career in 1959 with Joseph Shale Pianos and Organs (Denton, Cottier and Daniels) and worked in the keyboard sales industry into the early 2000s. He truly loved everything about the keyboard business especially the joy that music brought to his many customers and the close friendships of co-workers. Over his 40+ year career selling pianos and organs, Russ received many awards such as trips to Monte Carlo, Bermuda and Cancun, which included him parasailing on the Atlantic.
Russ lived his entire life in the Rochester area except when he worked for Jordon Kitt's Music in the Virginia / Washington, DC area in the late 1980s to early 1990s. Russ returned to Fairport, NY in 1994 and completed his career working for Denton, Cottier and Daniels.
Russ' love for keyboards and playing music continued throughout his life, with grandpa playing Christmas carols on the piano during family parties and playing his piano almost daily right up to this past July. He was quite the entertainer, but always so humble.
Russ liked to keep things light and simple. He got great enjoyment out of the little things in life like listening to his transistor and Sirius radios; the DOW Jones' opening and closing bells; family holiday gatherings; dressing as Santa and doling out presents; sending birthday cards autographed with his special "RI" signature, and a hamburger and Genny Light at Don's Original; pizza Wednesdays; apartment cleaning Thursdays; plant watering Fridays; Wegman shopping Saturdays; Sunday family dinners…with dessert!; pedicures at Posh Nails; haircuts at Karen's; opening the mail; the Wheel of Fortune; Lawrence Welk re-runs; Johnny Carson; a ham and swiss sandwich with sweet pickles; feeding treats to Bentley and Lincoln; conversations with his grandchildren, and phone calls from friends and family. Russ' smile beamed whenever his family was near, especially his grandchildren – whether in-person, on the phone, or Face Time.
Russ had a talent for "making do" with what he had. That approach is personified by his many unique, yet tasty recipe creations. One being Mongol Soup, a combination of pea soup, V8 juice and chopped hot dogs.
Russ had an unwavering and unconditional love for his family, his friends and his co-workers. Always providing gentle guidance and simple words of wisdom – often leaving us to ponder the lesson and its meaning. He had a wonderful sense of humor and a knack for telling jokes and unique stories that never grew old. He enjoyed being called Senator Ives, Magnum RI, and his favorite: Grandpa. "Absolutely!"
Russ was a great provider, who never complained and bravely faced everything head on -- no matter what came his way. He knew what was right, he knew what was wrong, but even more, he was always teaching and leading by example. He never said a bad word about anyone – regardless. He listened intently and always expressed genuine interest in the conversation. He is and always will be our kind, caring and wonderful father, grandfather and friend and will be deeply missed.
A "Service of Celebration and Thanksgiving for the life of Russell H. Ives, Jr" was held on September 15, 2023 at St Paul's Episcopal Church, 25 Westminster Rd., Rochester, NY. The service continued at Mt. Hope Cemetery with Navy and military honors, the playing of taps by Jared Chase, and final prayers and blessings by Reverend Burkhardt. The Mt. Hope service concluded with the playing of "Once in a While" and "Ave Maria" by Jared Chase (Trumpet) and Malcom Williamson (Trombone). A luncheon followed at Shadow Lake Golf and Country Club in Penfield, NY.
Russ' family is forever grateful for the abundance of prayers and acts of love and kindness received from so many and extends special thanks to all of his caregivers over the many years including Dr. Wallace Johnson and the entire staff at Eastside Internal Medicine; Dr. Edward Hall and Retina Associates of Western, NY; and Dr. Emilie Dumitrescu and all at the Rochester VA Clinic. Special thanks are also extended to the wonderful care and support recently provided by the many doctors, nurses and providers at Strong Memorial Hospital's Critical Care, Acute Medicine, Palliative Care and Hospice units, and to Penfield and Irondequoit Ambulance first responders and paramedics.
The family graciously requests donations of remembrance to VFW Post #8495, 300 Macedon Center Rd, Fairport, NY 14450, or to the Eastman School of Music or the Palliative Care Unit at University of Rochester, Gift & Donor Records, PO Box 270032, Rochester, NY 14627-0032.


Share Your Memory of
Russell
who we are:

Jennings, Nulton & Mattle Funeral Home, Inc. has been providing dignified, quality funeral services to families for many years. We believe that while every death should be mourned, every life should be honored and celebrated.

Our Location:
Jennings Nulton & Mattle Funeral Home Inc
1704 Penfield Road
Penfield, NY
14526
Office@jenningspenfield.com
Phone: (585) 381-3900
Fax: (585) 381-2244