---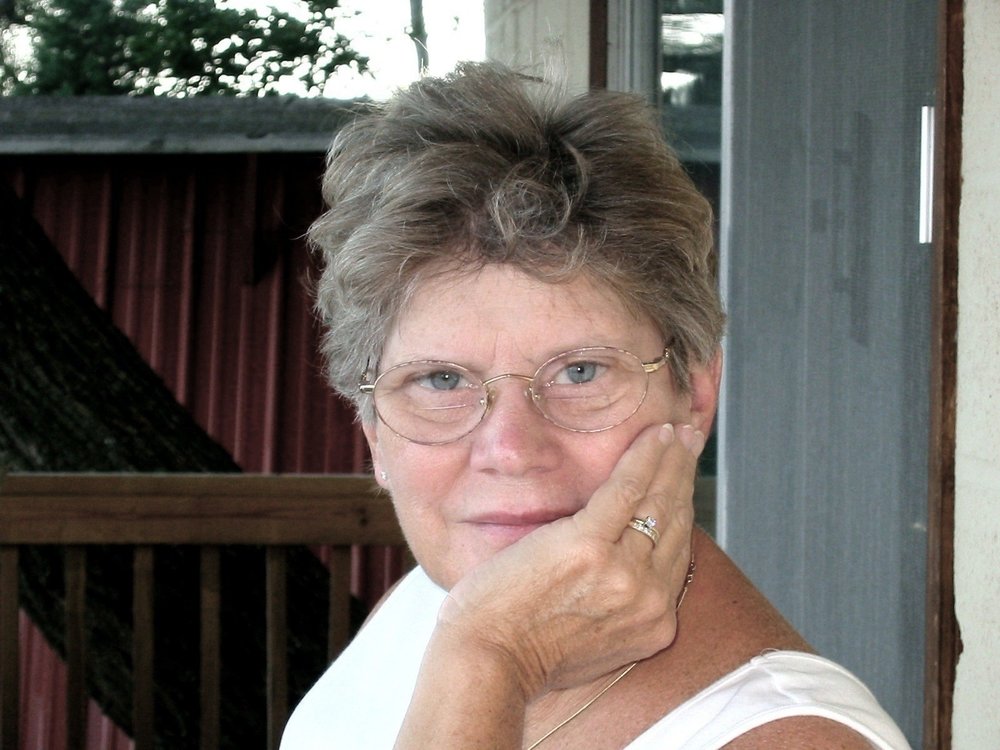 In Memory of
Jeanette K. "Jeannie" Scharfe
1942 - 2019
Plant a Tree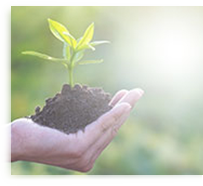 Gathering
4:00 pm - 8:00 pm
Friday, January 11, 2019
Penfield County Club
1784 Jackson Road
Penfield, New York, United States

Get Directions
Funeral Service
1:00 pm
Friday, January 11, 2019
Jennings, Nulton & Mattle Funeral Home
1704 Penfield Road
Penfield, New York, United States

Get Directions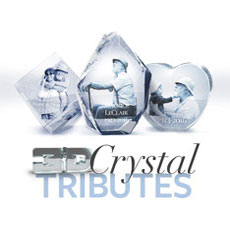 Order A Crystal Tribute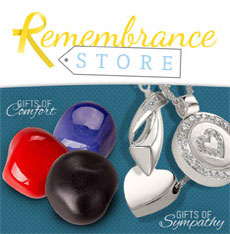 The Remembrance Store
Obituary of Jeanette K. Scharfe
On January 8, 2019 at age 76. Jeannie is survived by her loving husband of 58 years, Merlin; children, Todd (Kathy), Terri (John) Pretino, Christin (Tom) Greenwood; grandchildren, Jamie (John) Hornberger, Justin and Jordan Scharfe, Ryan and Rebecca Pretino, Zoe and Jenna Greenwood; sister, Carol Martell; several nieces and nephews.

Jeannie grew up in Redwood Falls Minnesota. She was voted homecoming queen of her high school. She married and left Minnesota to raise her family in New York. She raised 3 kids to adult hood and then decided to become a nurse and help others for several years. Jeanie also helped raise 7 grandchildren. The oldest is now married and the youngest is in high school. Jeanie loved vacations in the Caribbean, eating out, reading, attending sporting events, and especially spending time at Keuka Lake with the family. Jeannie has always been known as the best cook and her "mother's surprise" was always a treat. She enjoyed these activities, her family, and life, right up through her final days.

Jeannie's Funeral Service will be held Friday, January 11, 1:00 PM at Jennings, Nulton & Mattle Funeral Home, 1704 Penfield Road. Entombment Oakwood Cemetery. In lieu of calling hours, family and friends may gather Friday from 4-8 PM at Penfield Country Club, 1784 Jackson Road, Penfield. In lieu of flowers, kindly consider donations to American Cancer Society or Dementia Society of America.
The following is a chapter from Merlin's memoire that is in progress
JEAN
At this writing, Jean and I have been married for over 50 years. When I look back, some things are easy to recall and describe. We were married young and had children early in our marriage. We lived in a small apartment a few miles or so from the University of Minnesota where I went to graduate school. Jean supported me as I struggled to finish graduate school while simultaneously working at many different jobs to support the family. We had little money, but never felt poor. I remember that I gave Jean a pair of Eskimo slippers for our first Christmas, and Jean gave me a pillow. They were great presents. I still remember them as two of the best presents we ever got. We moved to New York to work at Xerox. Lived in a duplex in East Rochester for a few years, and finally, saved enough money to move into our home in Penfield. We raised three children in Penfield. We are proud of these kids. It was probably our best, and definitely our most important accomplishment.
The first time I met Jean I was in fifth grade. I had just moved from the farm to Redwood Falls, Minnesota. I was scared to death. I went from a country school with four kids in my class to one with over a hundred kids. Jean lived one block from me. We were in the same grade but I was in a different homeroom of twenty five kids. I couldn't read very well when I first arrived since the country school was a little behind the city school. I got teased mercilessly for not being able to read. Many kids called me Myrtle the Turtle with a Convertible Girdle and chased me home every day after school. I was the country hick. Jean was one of those who teased me and chased me home. However, eventually we became friends and that friendship has lasted a lifetime.
We went to the same Lutheran Church, The First English Lutheran Church. We sang in the church choir together, got confirmed together, played in the high school band, graduated from high school together, and eventually we both ended up going to the University of Minnesota. Jean had a lot of boy friends during that time and was extremely popular. I was so shy in those days that I couldn't even ask her to go to the prom. I had no guts and she had a lot of offers! She was a fun loving, kind, compassionate kid and everyone knew it. She was the high school Home Coming Queen, a class officer, and arguably the most popular girl in school. We started to go out together when we went as undergrads to the University of Minnesota. Eventually, we got married. Jean made our years together rich and happy even though we suffered through some tough times.
Jean has no negative thoughts. She cannot say anything bad about anyone or anything. I sometimes get angry with inanimate objects like a pen that will not work or the car when something is wrong with it. I will rant and rave and Jean will actually defend the pen or the car! Jean has that compassion and that compassionate look. When we walk down the street, the street people who ask for a hand out or the religious people who want to pedal literature always seek out Jean since they sense her compassion and know by looking at her that she would be an easy "mark". These people would walk through a crowd to single out Jean. They knew. They never came to me. They always went to Jean.
After staying at home to raise our three kids, Jean went back to college at the age of 40 to become a nurse. Jean was a nurse for eighteen years and retired in 1999. Nursing was more than a job to her. It was an avocation. She worked with the person not just the patient. She risked knowing her patients. She could tell when they needed support, when they needed advice, and when they needed to be left alone.
Jean was not afraid to touch someone and hug someone if they needed it. She never showed anger even when patients were rude and demanding. Jean loved being a nurse. She did not have to work but wanted to work. Jean knew she made a difference in the lives of those she treated during the day. Jean made things a "little better" because she passed by that day. Jean treated patients as though they were friends and family. She could not treat them any other way.
Jean loves family. She particularly loves the grandchildren. She focuses directly on each one when she talks to them. They are the "only ones in the world" at that time and the children know it. They play with her, read with her, and tell her things that they would tell no one else. They keep no secrets from her. They instinctively feel her compassion.
As for our children, Jean is an expert listener and is their number one confidant. Jean listens to their accomplishments and failures with equal emphasis. She only gives advice when asked and then only in way that will "bring the best" out of them. Her approach is to be a "mirror" to the discussion, thereby helping each person make their own decisions.
Jean can get angry. She particularly gets angry when people get grumpy around her. She believes that we do not have the right to be grumpy since it hurts everyone, even those people not directly involved with the grumpy person. When she does get angry, Jean goes quiet and will not talk for awhile. In my case, she has gotten angry enough not to talk to me for a few days! That was due to the fact that I might not have realized that she was not talking to me until a day or two later! However, this was true just for me. Our children knew immediately when she was angry even though she would not say anything.
Jean enjoys tennis, quilting, and gardening. She won her first level tennis league once or twice. One quilt she made is an artistic rendition of our lake cottage. It is made out of numerous fabrics blended together to look just like our cottage. As for the garden, she does not get the time to tend it as much as she would like but it is a personification of her thoughts. The perennial garden is a blaze of color in the summer. From a distance, it looks like a Monet painting in that it is a blaze of soft colors that blend together. Up close, however, it is specific and detailed. Each space could stand alone, but the entire blend of these spaces makes the garden. The whole is much more than the sum of the parts. That is what Jean is also. The garden is not always weed less; it does not look like a professional gardener kept it. There is no time for that, but it is a blend of color designed by her hand.
Personally, Jean is my best friend. We argue and get mad as friends do, but the anger does not last long. Since we are friends, we don't have to always entertain each other. Just sitting in a room with nobody saying anything is a good time. Of course, Jean is a woman and that doesn't happen very often!
I thought I knew Jean very well throughout all the years, however, in October of 2008, I found out I didn't know as much as I thought. In October, after many tests, Jean was diagnosed with breast cancer. Our daughter Terri knew someone in the Wilmot Breast Cancer Center in Strong Memorial Hospital so, we chose to go there. It was a good decision. We met with the surgeon, specialists in oncology and radiation, and a host of other doctors. We were both scared.
Jean went through two breast surgeries to eventually get all the cancer. She then went through radiation therapy. Jean never complained. Some people dramatize issues but Jean minimizes. She accepted the treatments as they came. However, during the radiation therapy, the radiologist found that Jean had "infiltrates" in her lungs. They were large. She then had to go through further tests and biopsies to determine the type of infiltrate. The tests revealed that it was not cancer but did not reveal the actual type of infiltrate. The infiltrates make her cough and affect her breathing. The doctors put her on massive antibiotics in the hope that it was some sort of infection. She was now taking over 15 different pills a day.
Over this time, she also developed headaches. The doctors said it was not from the meds but just due to stress. This went on for a month. She never complained of pain but now she did. It became unbearable. Finally, she talked her local doctor into doing a CAT scan. The scan revealed that she had a subdural hematoma. She had a blood bleed on her brain! From the CAT scan, I rushed her directly to the emergency ward at Highland Hospital. After further tests, she had emergency brain surgery that same day to relieve the pressure. After the surgery, she was in the ICU for two days and eventually we brought her home. We thank the Good Lord for watching over her and all of us through those difficult times.
What is important about this experience? During all of it, Jean never complained! Even under extreme pain, she never blamed anyone or complained about her condition. She wanted no special treatment. She sympathized with all the nurses that cared for her and was thankful for their help in getting her better. The "nurse" in Jean was being a nurse to the nurses and the rest of us. I admit I don't have her courage. I make a big deal about just a little pain. Jean does not. Jean is not only kind and loving, but is extremely courageous. It was important to her to set a good example to the nurses, doctors, and her family no matter what her condition. She did that then. She still does it now.
This is not the end of the medical challenges Jean had to deal with. It was a beginning. We will discuss her courageous effort to deal with these other issues later on.
In reality, no words can adequately describe Jean as a person. She is much more than the sum of all the parts describe above. However, if I had to try, I would say that Jean is a person that makes all of us want to be a better person than we really are. Because she is kind and gentle, she makes all of us want to be kinder and gentler. She makes us want to be less judgmental and more tolerant. She makes us want to bring the best out of others. The world is better because Jean was here. As Audrey Jeanne Roberts said about nurses, "She was willing to risk it all and because she did, our lives are touched forever".
Jean, I love you and from all of us, thank you for everything. God Bless.
Share Your Memory of
Jeanette
who we are:

Jennings, Nulton & Mattle Funeral Home, Inc. has been providing dignified, quality funeral services to families for many years. We believe that while every death should be mourned, every life should be honored and celebrated.

Our Location:
Jennings Nulton & Mattle Funeral Home Inc
1704 Penfield Road
Penfield, NY
14526

Phone: (585) 381-3900
Fax: (585) 381-2244