---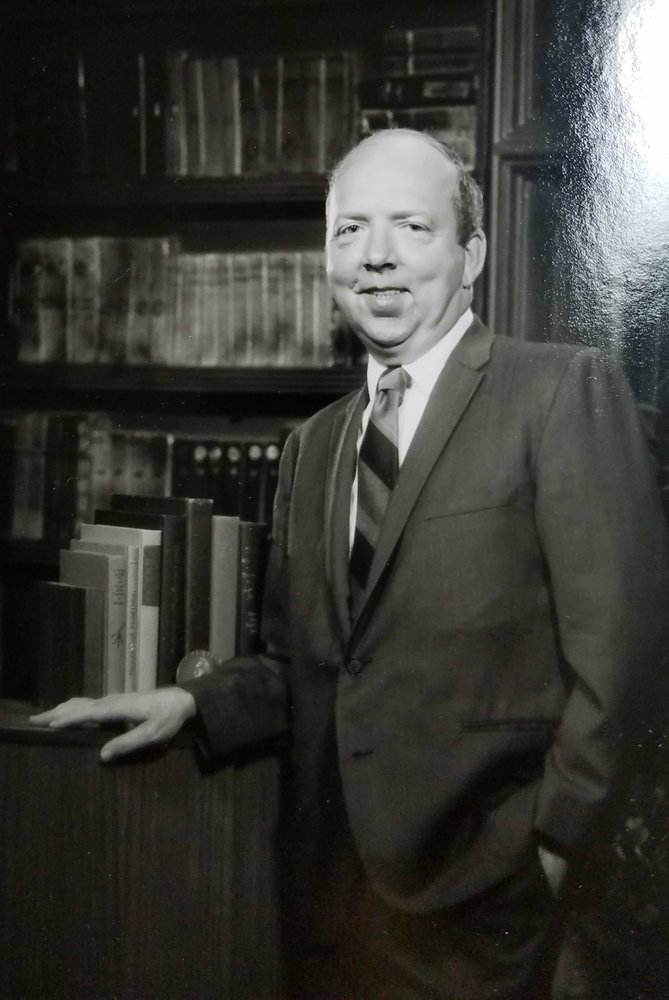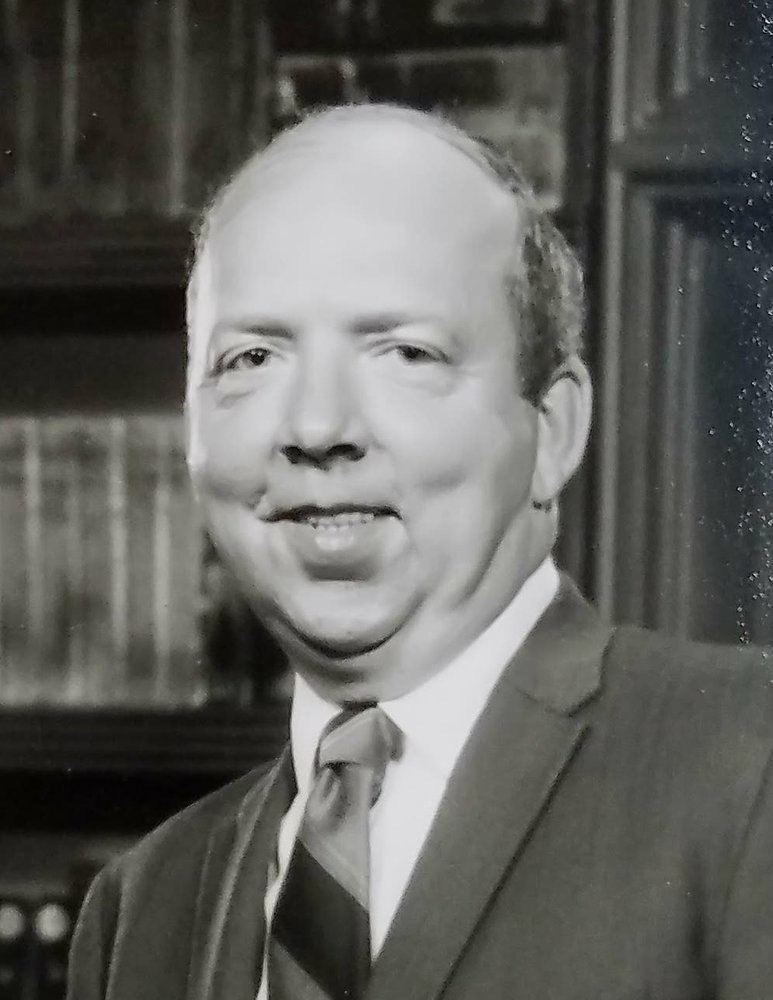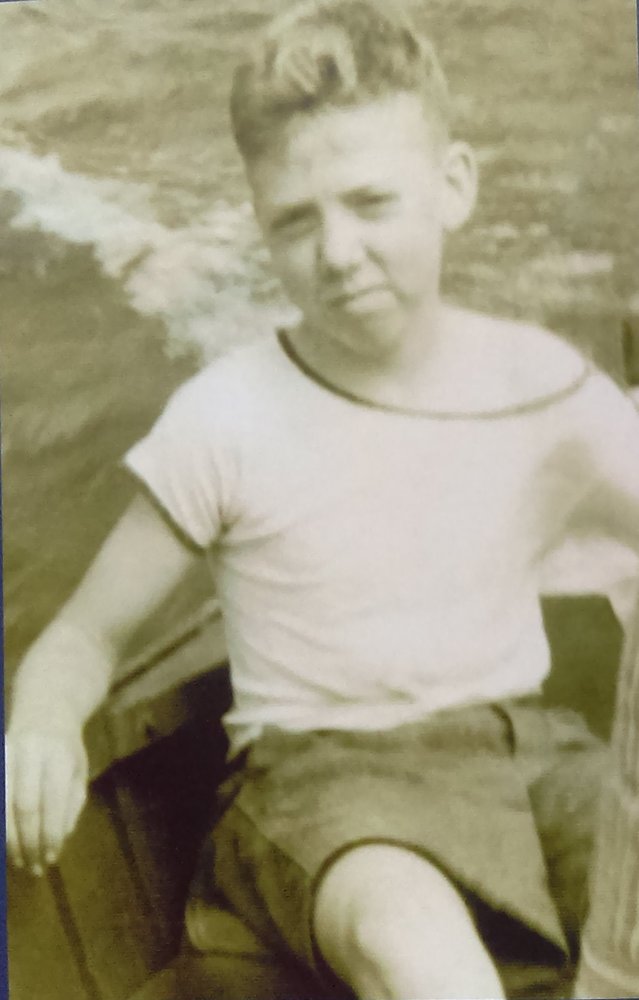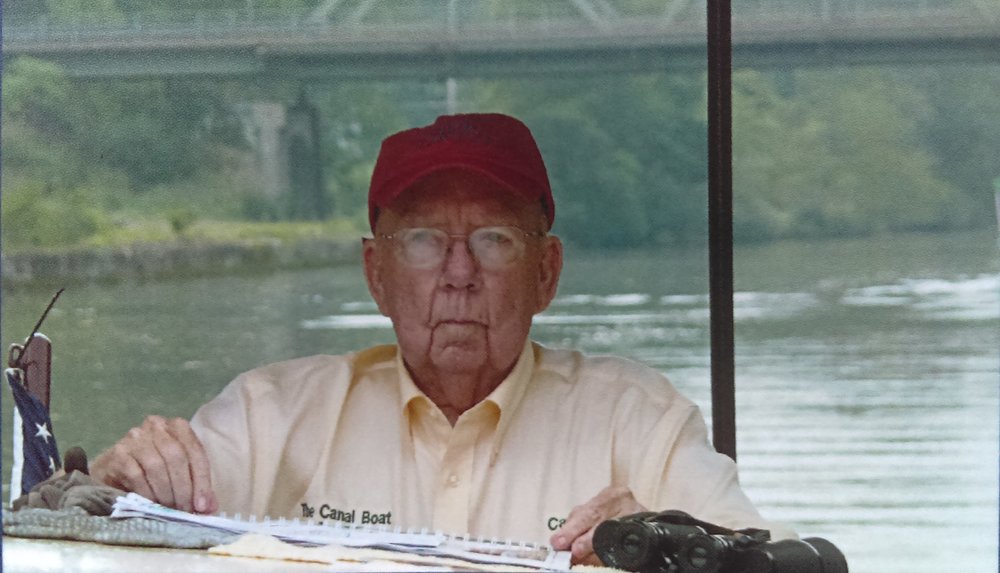 Funeral Mass
11:00 am
Friday, September 21, 2018
St. Joseph's Church
43 Gebhardt Road
Penfield, New York, United States

Get Directions
Interment
12:15 pm
Friday, September 21, 2018
Oakwood Cemetery
1975 Baird Road
Penfield, New York, United States

Get Directions


Obituary of John J. Graham, Jr.
John J. Graham Jr. of Penfield passed away September 13, 2018 at age 89. He was predeceased by his daughter, Mary Ann Graham; son, John J. Graham III; brother, Bill; sister, Phyllis Emmi. John is survived by his loving wife of 69 years, Eva; his children, Robert (Leslie) Graham, John Graham IV and Jennifer (Joe) Nasso; two grandchildren, Tyler (Monica) and Erica Graham; great-granddaughter, Addison Graham; sisters, Marilyn Malone, Sr. Marionella Graham, SSJ, Joan (Nick) Aragona and Carol (Pat) Marra; sister-in-law, Gladys Graham; brother-in-law, Tony (Carol) Emmi; many nieces and nephews; also survived by many friends, including Bob and Pat Roser, Don and Jean Delwiche, Dave and Isabel Laramie, Mike and Julie Wages; Florida care-givers Sheila Gagne and Cecilia Finemore.
Dad, also known as Red, was born on February 3, 1929 in Syracuse, New York. He was the son of John Graham Sr. and Marion Cathers Graham. He spent some of his formative years in Cleveland, New York, on the north shore of Oneida Lake. At age 11 he worked for App's Boat Livery in Cleveland where he took small motorboats back and forth to Brewerton. As a teenager, he followed the events of World War Two from his room in Cleveland. This is how he developed his keen interest in maps and mapping. He developed an interest in flying and photography during his teenage years.
Dad wanted to attend St. Bonaventure University in 1947. However, returning soldiers were given priority of admission; so Dad set his sights on Rochester and the Eastman Kodak Company. He thus began a 43 year career. Dad started out as a messenger boy. He enlisted in the Navy and attended Photo-Tech school in Pensacola, Florida. Through night school classes at Rochester Institute of Technology, a determined work ethic, a winning, affable personality and his ever-increasing technical knowledge, Dad climbed far up the corporate ladder. He traveled around the globe as a grand business and cultural representative for his company and country. He helped to open up Kodak business in China in the 1970s. He straddled a line of diplomacy when working with both the Chinese Nationalists and the "Red" Chinese. He used his diplomatic talents in the Middle East where he conducted business. He became friends with Arabs and Israelis alike. He worked with air force and other military personnel from many countries on six continents. He became the manager of Aerial Systems in Government Markets at Kodak. He was the manager of Kodak's Earth Resources Program. He was involved in what were then classified, Top Secret projects. We affectionately called him Agent 42 and he claimed to have a shoe phone just like Maxwell Smart! His last office at Kodak was in the former St. Bernard's Seminary. He had a large photograph of Pope John Paul the 2nd behind his desk and he occasionally heard the confessions of his colleagues. His gifts of U2 infrared photographs of places on earth were treasured by his family and friends.
Dad was the president of the American Society of Photogrammetry and Remote Sensing (ASPRS).
Dad and Mom were married in Keene, New Hampshire in June of 1949. They purchased their home at the famous 5 Tammy Drive in Penfield. There they raised their children, adding on improvements to the house as the family grew. They were true, post-war, suburban homesteaders. Their neighbors, extended family members and people from the United States and countries around the world looked forward to and were always grateful for time spent at Tammy Drive. Dad and Mom's hospitality was known far and wide. Their creative neighborhood parties were renowned!
Dad was a longtime communicant at St. Joseph's Church in Penfield and a 4th Degree Knight of Columbus. He and Mom were longtime members at Penfield Country Club where Mom played good golf and Dad's most recognized shot was the foot wedge. Dad was a voracious reader who instilled that love of reading in his children. He watched and was happy to see the growth and expansion of the Penfield Free Library.
Dad loved boating on the Barge Canal and the Finger Lakes with his family and friends. His father was a tugboat captain on the canal, Great Lakes and New York harbor. Dad would go out to meet his father on the canal whenever Grandpa came through Rochester. He particularly enjoyed the times he took his buddies on his boat, the Ro-Mar. Those trips to see great friends, Jim and Mil Heffer, at their cottage near Frontenac Island on Cayuga Lake, were legendary. Dad was interviewed by the Erie Canal Museum in Syracuse in2010. The museum called Dad a pioneer of recreational boating on the Erie Barge Canal!
Dad did a lot of high altitude and satellite photographic work with NASA. He knew several of the original 7 Mercury astronauts. Dad had those good memories in mind when retirement came in 1989. He and Mom settled in an oceanside condominium in Cocoa Beach, Florida. The hospitality of Tammy Drive continued at 2100 North Atlantic Avenue. Family and friends from the frozen north would find the usual Graham fun and frolic there. Many a party was had for a rocket or shuttle launch which could be easily seen and heard from their balcony. Dad and Mom made many friends at 2100 over almost 30 years. Grand friends they were and are! Dad volunteered at the Cape Canaveral hospital for many years. He got his friends to help out and he was once named the Volunteer of the Year.
Dad was very creative when it came to playing practical jokes. He relished the ones played on him. John Graham was a great, interesting man (even though he was obsessed with watching "The Judges," especially Judge Judy) and a great father and friend. Here's to you, Dad: a Bacardi Rum and Coke with just a little bit of ice!
No prior calling. A Funeral Mass for John will be held Friday, September 21st, 11AM at St. Joseph's Church, 43 Gebhardt Road, Penfield. Interment, Oakwood Cemetery. A reception will follow at Penfield Country Club. In lieu of flowers, kindly consider donations to CURE Childhood Cancer or Golisano Children's Hospital.


Share Your Memory of
John
who we are:

Jennings, Nulton & Mattle Funeral Home, Inc. has been providing dignified, quality funeral services to families for many years. We believe that while every death should be mourned, every life should be honored and celebrated.

Our Location:
Jennings Nulton & Mattle Funeral Home Inc
1704 Penfield Road
Penfield, NY
14526
Office@jenningspenfield.com
Phone: (585) 381-3900
Fax: (585) 381-2244