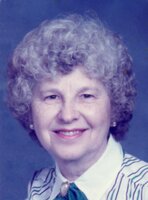 Charity Grace Chinelly
PENFIELD - Passed away March 12, 2023. Charity is predeceased by her husband, Tony. Charity is survived by her children, Leo (Rosemary), Lionel, Ruth (Bill) Gruber, Joseph (Melissa), Julian, Michael (Cheryl); grandchildren, great granchildren, and great great granchildren.
Friends may call at Jennings, Nulton & Mattle Funeral Home, 1704 Penfield Road, on Friday, March 17 from 4-7 pm. Her Funeral Mass will be Saturday, March 18, 10:00 a.m., St. Joseph's Church, 43 Gebhardt Road, Penfield. Interment Holy Sepulchre Cemetery. In lieu of flowers, donations may be made to St. Joseph's Church.