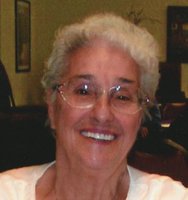 Charlotte Devota Baxter
April 28, 2019. Predeceased by her husband, John D. Baxter; daughter, Marsha Stewart; grandson, Shane Stewart. Charlotte is survived by her son, John (Kathleen); 3 grandchildren, Nicole (Benjamin) Brown, Jeffrey Baxter (Camille Santucci), Bridget Baxter (Keith Arnold); sister, Patricia (Larry) Ney; brother, Leonard (Hanna) Armstrong; many nieces, nephews and cousins.
No prior calling. Family and friends are invited to attend a Memorial Service for Charlotte at Jennings, Nulton & Mattle Funeral Home, 1704 Penfield Road, Saturday May 11th, 2PM. In lieu of flowers kindly consider Lollypop Farm in her memory.